Adam Specht, MD, FACR
Musculoskeletal Radiology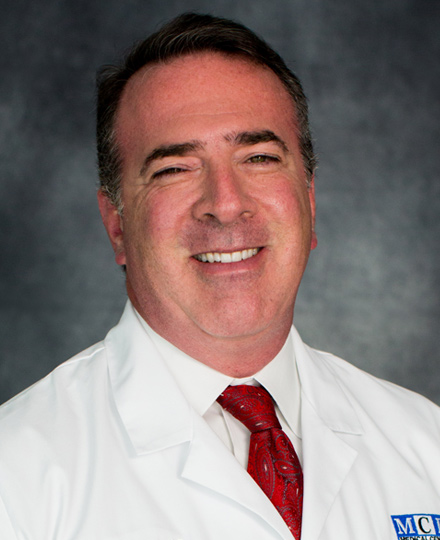 Dr. Specht is originally from New York. After graduating with honors from SUNY Binghamton, he then received his Medical Degree from the University of Michigan Medical School.
Dr. Specht next served in the United States Air Force, first completing a medical internship at Malcolm Grow USAF Medical center on Andrews Air Force Base, home of Air Force One. Upon completion, he became a flight surgeon and was stationed at Pope Air Force Base in NC. His experiences there included support of the Flying Tigers, a composite wing including C-130, A-10, and F-16 squadrons. Active duty deployments included support operations in Southwest Asia and Europe.
Subsequent to his active duty, Dr. Specht completed a Radiology Residency at the Medical College of Virginia (MCV). This was followed by working at MCV as a fellow-instructor, further gaining expertise in musculoskeletal imaging, neuroradiology, and abdominal CT/MR.
In 2004, Dr. Specht joined Medical Center Radiologists, where he practices to this day. He currently serves as President of MCR.
Dr. Specht and his awesome wife have lived in Virginia for more than 20 years, raising two phenomenal kids along the way. His interests when not doctoring include RVing to the great outdoors, kayaking, golf, and reading on a broad range of topics. He is also attempting to learn to play the ukulele.
President, Medical Center Radiologists; 2019 – Present
President, Virginia Radiological Society; 2008 – 2011
Academic Appointments
Assistant Professor, Department of Radiology, Eastern Virginia Medical School
Medical School: University of Michigan Medical School
Internship: Malcom Grow United States Air Force Medical Center
Residency: Medical College of Virginia
Fellowship: Medical College of Virginia
Board Certifications: American Board of Radiology