Christine Anzalone, DO
Breast Imaging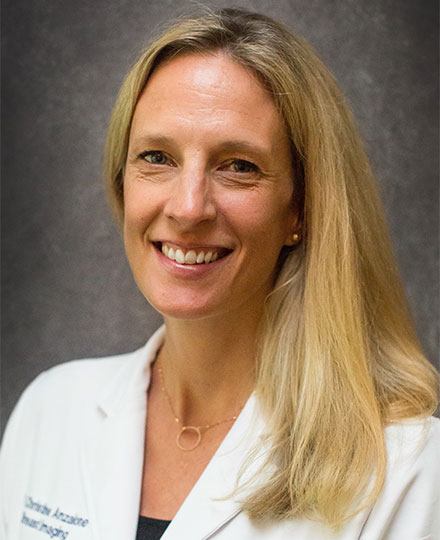 Dr. Anzalone is a board certified diagnostic radiologist who completed a dual fellowship in breast and body imaging. She currently is Lead Interpreting Physician at the Dorothy G Hoefer Comprehensive Breast Center in Newport News. As a breast radiologist, she specializes in the detection and management of both benign and malignant breast diseases. She interprets a variety of imaging modalities including mammography, ultrasound and MRI. She also performs image guided interventional breast procedures to include biopsies, aspirations, and preoperative localizations.
Dr. Anzalone was raised in New Hampshire. She earned a BA in Social Work from the University of New Hampshire and an AS in Radiologic technology from New Hampshire Technical Institute. After working for several years as an X-ray and MRI technologist, she obtained her medical degree from the University of New England College of Osteopathic Medicine in Maine. She completed her internship at Berkshire Medical Center in western Massachusetts. Subsequently, she completed her radiology residency and fellowship at Dartmouth Hitchcock Medical Center.
When not at work, Dr. Anzalone loves spending time with her husband and children. Her favorite activities include traveling, bicycling, skiing, and swimming. Most recently, she has been exploring the local waterways on her kayak.
Medical School: University of New England College of Osteopathic Medicine
Internship: Berkshire Medical Center
Residency: Dartmouth Hitchcock Medical Center
Fellowship: Dartmouth Hitchcock Medical Center