Daryl Fanney, MD
Musculoskeletal Radiology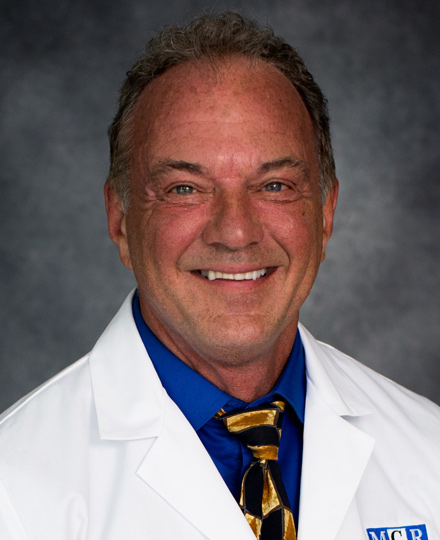 Dr. Daryl Fanney is an established and highly skilled physician with over 30 years of experience in Diagnostic Radiology. He is well-regarded in the Hampton Roads area earning numerous awards from physicians including being voted by his peers Top Doctor multiple times including 2020.
During his career at MRI & CT Diagnostics where he was Medical Director, Dr. Fanney established strong relationships with the orthopedic surgeons earning accolades for his quality and patient-centered care. He was hired by MCR in 2020 to become the Medical Director at the Sentara Advanced Imaging Solutions located in the new Sentara Leigh Orthopedic Surgical Center.
Dr. Fanney has written numerous articles and presented at national meetings. He is currently on the Board of the Jordan Research Foundation which contributes to the scientific data necessary to improve orthopedic and musculoskeletal care. In addition to his orthopedic imaging practice, Dr. Fanney has also worked closely with urologists in Prostate MRI imaging as well as gastroenterologists in Virtual Colonoscopy.
Dr. Fanney was born in Cleveland, Ohio (and remains a faithful Browns fan). He currently lives in Virginia Beach with his wife Dr. Laura Dabney. He has been actively involved in underprivileged youth athletics both in coaching and now as President of the Bayside Recreation League. He and his wife enjoy visiting with their two sons, traveling and playing tennis.
Radiology Medical Director, Sentara Orthopedic Surgery Center
Medical School: University of Virginia
Residency: University of Miami
Fellowship: Georgetown University
Board Certifications: American Board of Radiology