Jeffrey Crass, MD
Body Imaging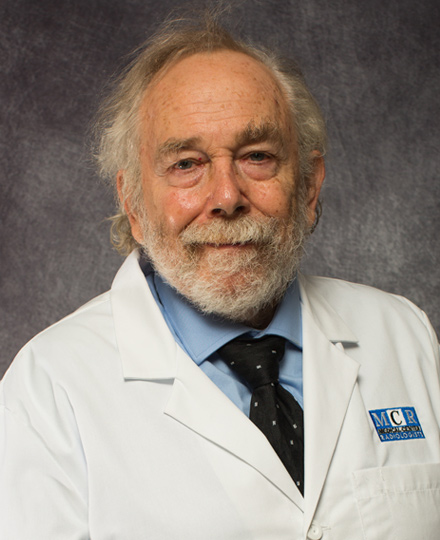 Dr. Crass came to MCR from an academic background in Body Imaging and was awarded the rank of Professor of Radiology on joining the EVMS faculty. His major interests remain in body imaging with emphasis on body CT and MRI of the chest, abdomen, and pelvis. Early in his career Dr. Crass had a strong interest in the interventional possibilities of CT in particular and developed programs in biopsy and abscess interventions at both the University of Chicago and the University of Minnesota. In parallel, he demonstrated a growing interest in Chest imaging, directing that section while at the University of Minnesota.
Dr. Crass has always had a strong interest in the training of residents and medical students. He developed the radiology residency at MetroHealth Medical Center, a teaching hospital of Case Western Reserve University system in Cleveland, Ohio.
Prior to joining MCR, Dr. Crass was Radiology Department Chair at both the Christie Clinic and Covenant Medical Center in Champaign, Illinois, teaching centers of the University of Illinois. While in Urbana-Champaign, Dr. Crass had the opportunity to work directly with Paul Lauterbur, PhD, who was awarded the Nobel Prize in Medicine in 2003 for inventing Magnetic Resonance Imaging (MRI).
Since joining MCR in 2003, Dr. Crass has dedicated himself to the roles of body imaging radiologist and resident educator. In the subspecialty of chest imaging he is the go-to chest imager, a B-reader certified with the Federal NIOSH program, a member on the pneumoconiosis panel for the Worker's Compensation Department of the Commonwealth of Virginia, and leader of the Chest Imaging Section of our residency. As a clinical radiologist, Dr. Crass is one of MCR's team of fellowship trained Body Imagers with a particular interest in CT and MR of the acutely ill and hospitalized patients.
Academic Appointments
Professor of Radiology, Eastern Virginia Medical School
Medical School: Temple University School of Medicine
Internship: University of Minnesota
Residency: University of Minnesota
Fellowship: University of Minnesota
Board Certifications: American Board of Radiology