Laura Renegar, PA-C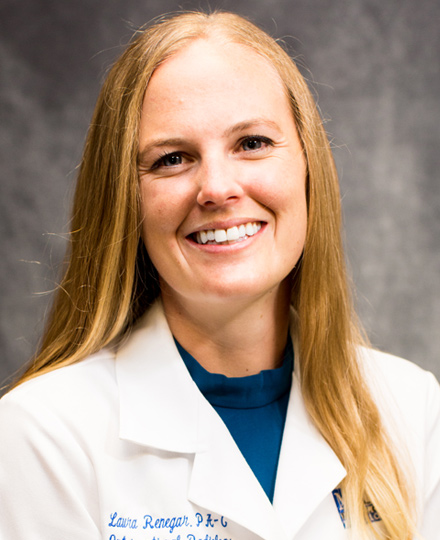 Laura Renegar is an Interventional Radiology (IR) Physician Assistant (PA) with a passion for patient focused care. She enjoys her role as an IR PA working in the inpatient, periprocedual, and outpatient settings while learning from many talented physicians and continuing medical education.
PA Renegar works to communicate effectively with patients in the outpatient clinic setting by educating patients and families on various Interventional Oncology treatments as well as a variety of minimally invasive procedures such as kyphoplasty and endovascular embolization.
Laura worked as an EMT in North Carolina and in the Emergency Department in Kansas, where she was able to hone her critical care, compassion, and communication skills. She then completed her master's degree in PA studies at South College in Knoxville, TN. Undergraduate studies were completed at Florida State University in Tallahassee, FL.
Laura enjoys running, hiking, sailing, reading, spending time with her husband and dogs, and attempting to learn the banjo in her free time.
Physician Assistant Program: South College
Board Certifications: NCCPA