Robert McClure, MD
General Radiology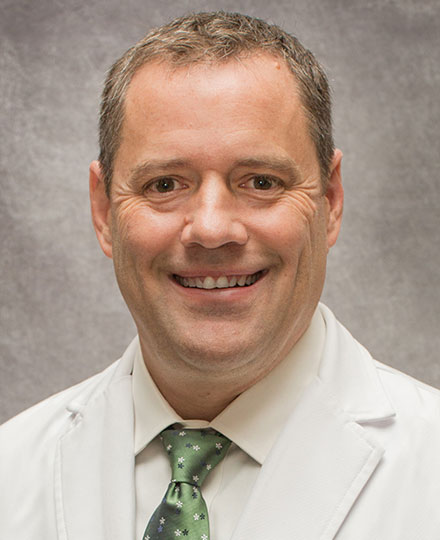 A general radiologist with a specific interest in emergent and acute imaging, Dr. McClure joined Medical Center Radiologists after a 24-year career in the United State Navy.
Dr. McClure spent his first 11 years of service chasing "the need for speed" as a Navy Pilot. During that time, he flew the F/A-18C Hornet and T-45 Goshawk. This led to three deployments aboard the USS ROOSEVELT, over 2,200 hours of flight time and three Air Medals.
In 2010, Dr. McClure altered course and enrolled at Eastern Virginia Medical School, graduating in 2014. Lucky to be accepted into the radiology program at Naval Medical Center Portsmouth (NMCP), he spent the next five years serving as an intern and radiology resident. Upon graduation, Dr. McClure continued at NMCP as a staff radiologist and faculty member, teaching residents until his retirement in 2023.
Dr. McClure's notable experiences in the Navy include multiple deployments and missions over the skies of the Middle East, responding to the Haiti Earthquake of 2010, and as a physician aboard the USNS COMFORT mission responding to the COVID outbreak in New York City.
Dr. McClure graduated from the United States Naval Academy in 1999 – the last class with a real plebe summer. In his four years on the Severn, he learned the difference between port and starboard, the impossibility of keeping white uniforms clean, and fostered a lifelong satisfaction with beating Army! As a child, he moved around between Pennsylvania and upstate New York, graduating from Vestal High School in Vestal, New York in 1995.
With three children, his activities outside of work mostly involve driving them between school, practice and games. When possible, with his much smarter wife, Mary Beth (she served in the Air Force), they love to travel and explore everything Hampton Roads has to offer.
Medical School: Eastern Virginia Medical School
Internship: Naval Medical Center Portsmouth
Residency: Naval Medical Center Portsmouth
Board Certifications: American Board of Radiology