Deboki Chaudhuri, MD
Breast Imaging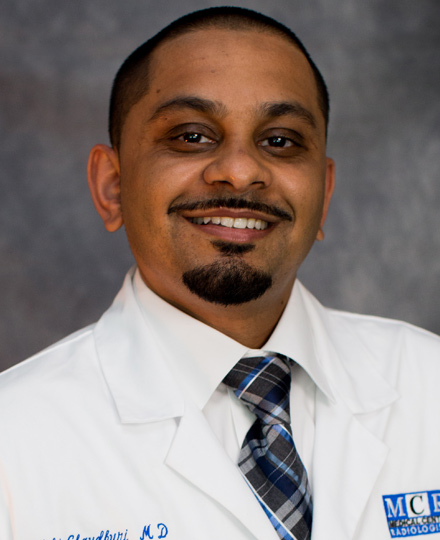 Dr. Deboki Chaudhuri has fellowship training in Mammography, Breast Ultrasound and Breast MRI and special interest in the imaging and diagnosis of benign and malignant breast disease and in interventional breast procedures.
Dr. Chaudhuri was born and raised in Hampton Roads, and completed his medical training at Eastern Virginia Medical School (EVMS). After completing the Breast Imaging Fellowship at EVMS in 2015, he joined MCR, the group that trained him. Since then Dr. Chaudhrui has continued to perform ultrasound, stereotactic/tomographic, and MRI guided breast biopsies and wire localizations, lymphoscintigraphy, and ductography. He has also enjoyed the privilege of training the residents and fellows that followed him, and looks forward to continuing that role.
In his spare time, he enjoys spending time with family, traveling, and basketball.
Academic Appointments
Assistant Professor, Department of Radiology, Eastern Virginia Medical School
Medical School: Eastern Virginia Medical School
Internship: Eastern Virginia Medical School
Residency: Eastern Virginia Medical School
Fellowship: Eastern Virginia Medical School
Board Certifications: American Board of Radiology