Kyle Spagnolo, DO
Neuroradiology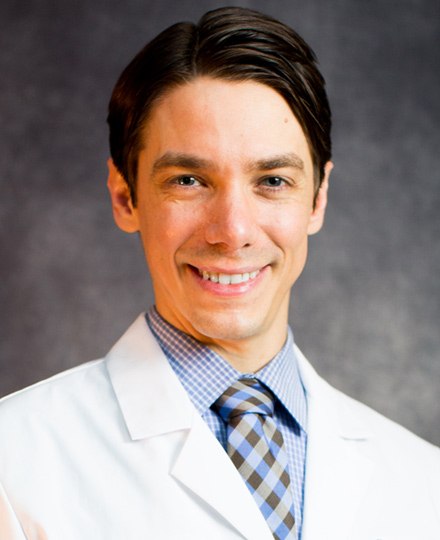 As a practicing neuroradiologist, Dr. Spagnolo grew passionate about his work. In his early years of practice, he was responsible for applying advanced techniques such as vessel wall imaging and functional MRI at Sentara Norfolk General Hospital. Through quality clinical service, regular review of evidence-based literature, and the regular participation in interdisciplinary conferences, he hopes to support referring physicians and their patients in making well-informed management decisions.
As an Assistant Professor at the Eastern Virginia Medical School Diagnostic Radiology Residency program, Dr. Spagnolo presented topics ranging from vascular anatomy to neuro-oncology to demyelinating disease. He presented at the 3rd MidAtlantic Multiple Sclerosis Symposium in 2020. During daily resident readouts, he promotes thorough search patterns and a relevant understanding of physics.
In 2021, Dr. Spagnolo sensed a growing need for subspecialty expertise in pediatric neuroradiology, and pursued an advanced fellowship in neuroradiology at the Children's Hospital of Philadelphia. He continued his adult neuroradiology clinical work throughout the course of training.
Dr. Spagnolo enjoys composing music and performing classical piano in his free time. While born and raised in Southampton, New York, he has lived broadly within the United States through a love of traveling and the outdoors.
Academic Appointments
Assistant Professor, Department of Radiology, Eastern Virginia Medical School
Medical School: A.T. Still University School of Osteopathic Medicine in Arizona
Internship: University of Oklahoma Health Sciences Center
Residency: Albany Medical Center
Fellowship: University of Virginia Health System
Fellowship: Children's Hospital of Philadelphia
Board Certifications: American Board of Radiology with Certificate of Added Qualification in Neuroradiology